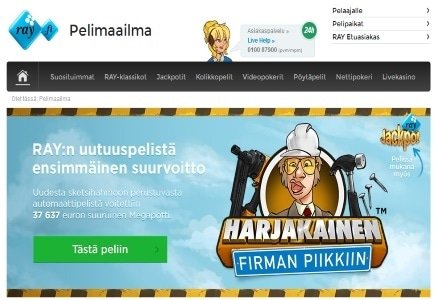 Finnish online gambling companies Veikkaus, Raha-automaattiyhdistys (RAY) and Fintoto are set to merge to create a Nordic mega-company according to reports from YLE.
The move could create new business partnerships while leading to job cuts as one third of the management teams across all three companies will remain onboard.
The CEO for the newly formed company has not been named as of yet but there are many execs with their eye on the position. With the salary set at over Euro 450,000 a year, who wouldn't?
Nordicbet is currently offering odds on who will land the job with Juha Koponen of Veikkaus as the current favorite, RAY's Velipekka Nummikoski as number two and Fintoto CEO Pertti Koskenniemi in third.
Based on his commercial track record, Veikkaus is best out of the three; however Koponen's strength is as a business leader.