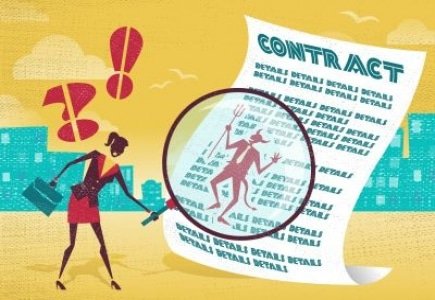 You would think that an online casino with such a well-known brand would be the safest place to play and, at first glance, there's nothing saying: "you will never get your money here!" which would be the worst marketing I have ever seen though... FashionTV Casino glimmers with diamonds and beautiful super-models; the brand is already established in our subconscious, easily recognized as a famous TV channel that broadcasts beautiful girls and fashion shows, all day round in exactly 193 world countries, so why would anyone think twice about depositing here? It's simple! Always check no matter what, if you typed in the casino's name in Google or any other search engine you would only find withstanding complaints. That's why LCB always urges its members to do a little bit of research before making a deposit.
A casino rep joined the forum in July 2015, writing on behalf of BetFTV Team (Fashion TV Casino and Sportsbook) kindly offering any kind of help or assistance. She soon vanished never to be heard of again, leaving her last apologetic post in September alongside a lot of unresolved complaints, which started pouring in almost instantly after the topic was created. It seems that the only people who weren't having any issues with FashionTV Casino are those who made a deposit and lost. Fortunately, first two complaints from the very beginning were put to rest and players got their winnings, everything seemed to run smoothly, apart from a couple of red flags popping up in their terms and conditions. The one that stood out the most is FashionTV Casino's pending time which is extremely long, up to 8 business days! This is a very old tactic – holding players withdrawal on 'pending' for a long period of time, so the player gets so bored of waiting that they cancel the withdrawal or 'roll it back' and play with it instead. Another annoying roguish term is that there are 'transaction fees' up to €5. But it seems that the most common stalling tactic used by FashionTV Casino, is simply - ignore players' complaints and emails all together, and that's what earned them an LCB warning sign in the end.
We decided to interview one of the affected players to provide a better insight into the whole situation and to enable newbie players to learn from his valuable experience. He kindly asked us to stay anonymous.
What initially attracted you to FashionTV Casino?
Member: "
The main thing was FashionTV as the brand. I assumed that an online casino with such a strong brand/backing will be reputable and fair. Why would FashionTV want, or allow, their name getting tarnished from such a venture (and for what is in most cases chump change to them)?

In addition, there was a lack of negative experiences of other players at the time (I always check that out), no warnings, nothing like that. The website also looked clean and professional, live chat was there, and they had a generous welcome promotion.

So you would expect if you do get lucky, you would get paid. In my case, since I'm a big and very lucky winner, they even could've even gotten GOOD publicity out of it. Instead, I did "win" big, but what do I really have to show for it? Not much at this point.
"
When did you start having first doubts?
"
The first time a casino reneges on their word, or starts giving you stories which don't make much sense, or just starts behaving unusually, is when you start having first doubts.

For instance, in my case, I knew how much I had wagered, yet they kept giving me wrong figures each time I spoke to them about it. It was very weird; I can see my entire playing history, yet they can't seem to get even that right, signifying incompetence. Or, signifying you're being played.

Then I noticed a couple more complaints popping around on the web - not many, they actually still can sort it all out, but they did pop up - and a rep gone missing from your site, and the signs just kept piling up from that point on.
"

What was your experience with their customer support?
"
In my experience, the vast majority of customer support was slow to very slow, and inaccurate at best. Occasionally they'd share a promise how they'd sort it out, with details on when and how, but would not do anything. It is worrisome when they simply do not answer emails which they ask you to send. to top it all, it all seemed like they were scrambling for an excuse not to pay me right from the start.
However, once I did get an email, it was obviously from someone with very good sentence structure and very good command of English (it was unsigned). So there's more people there than just the ones on live chat, and different kinds at that."
Where are you now with your pending withdrawal?
"
Nowhere. They owe me 19700€ which they refuse to pay out; their latest comments (excuses) were especially outrageous. I mentioned a moment ago how they seemed to have been scrambling with excuses. A brief play-by-play follows. First it was "you did not complete the rollover" (a dozen times at least, they kept bringing up the wrong figures of both the completed wagering and the required wagering). Then it was "the bet size limit is there", very briefly. Then I told them they changed their Terms in the meantime, and sent them the original ones. Then I was promised "ah you're right, it'll be sorted by date XY
".
Then that did not happen, on a few occasions. And the latest one arrived in my email inbox - the claim that I completed a, as they put it, "
suspicious amount of wagering and then wanted to withdraw". Now, first off, industry never accepts that as an excuse; there are no "suspicious" amounts. If there's a promo running the casino sets the Terms, the casino sets the rollover, the players complete it, end of story. The casino pays them if they win. And on top of that, I did not even want to withdraw right away - I have played close to 30000 (my rollover was 24000). So from these facts anyone can draw their own conclusions about their story (stories!) and what you can expect at this point.
"
What would be your advice to newbie online gamblers?
"
With regards to this casino? I am always optimistic. I know for a fact that in the short run and in the long run it would not be prudent for them to have their reputation ruined over a handful of cases. But you never know what they'll do.

So, in my opinion, if they show that they want to correct this and pay their winners, that's a big plus. It means proceed with some caution, but you'd be able to see their intent is there, they turned it around. I know that I would be willing to accept any plan they can uphold, like 2000€ per week instead of 5000 or whatever, as long as they started keeping their word and behaving differently.

On the other hand, if they do not do that, then run the other way. It's a no brainer, there are a lot of casinos online, and playing at rogue joints, ones that does not pay their winners, would be ridiculous.

In general, I like to Google the site a bit, see what people say about them, see if there are any negative experiences - that is usually the best way to avoid trouble. All casinos count on affiliate sites to promote them. Yet, affiliate sites themselves do not want to send their visitors to rogue outfits; they want to be trusted, too.

So it is always good to spend a couple of minutes to check all that out. If you do that, you'll be fine in 99% cases.

For instance, if I was picking a site to join today, I'd Google "betftv rep" or "betftv payout problems" and see right away what Latest Casino Bonuses says about Betftv, in detail.. and dodge a huge hassle there.
"
So dear LCBers, hope you paid attention so this never happens to you! To sum it up, we have had complaints from members of slow payments of winnings from the very beginning, coupled with vague/roguish terms, processing fees for withdrawals and worst of all, unresponsive casino representatives. Response and communication on the LCB forum and complaint section (
BetFTV Complaints and Issues
) is almost none-existing, which is quite annoying and disrespectful to say the least, not to mention unprofessional.