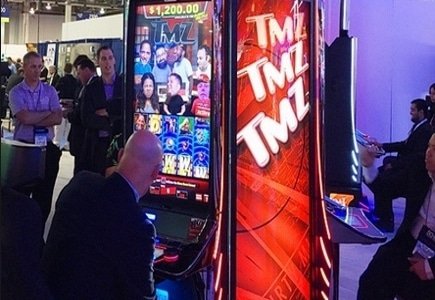 According to delegates for the G2E expo and conference in Las Vegas have reported on the significance of IGT's new TMZ slot.
Based on American TV shows, "TMZ" and "TMZ Live", both hosted by attorney and television presenter Harvey Levin, the game introduces a new innovation in which an image of the player is captured and transfers it into the game theme in a unique way.
IGT teamed up with Warner Brothers on the theme and imaging concept which offers "...camera-based, photo booth technology that integrates a player's image on the game screen and in several engaging bonus rounds" and "...original voiceover work, photography and creative input" from Levin.
TMZ Slot has not even been released yet but it attracting quite a bit of attention as Levin promotes it on his shows.