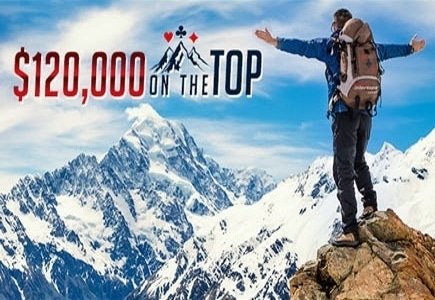 There is a ton of money to go around this October courtesy of Intertops Casino and their newest 'On the Top' bonus promotion. $120,000 will be given away in bonuses through November 2nd to the top players.

The top 300 ranked players will share $30,000 in prize money weekly, with the most elite top 20 players being entered into a $1,000 cash prize drawing at the end of the event.

Intertops' casino manager commented on the latest promotion by stating, "Monday bonuses reward our most active players, every Thursday we do random draws though. If you've played even a little earlier in the week then you're in the random draw."

Every week is a fresh start for players to try and compete for a top 300 ranking by playing various titles for points. For additional contest details and to view the current scoreboard, visit the this link here.

Intertops Casino is a global favorite in the online casino industry and boasts a large library of titles for players to enjoy.