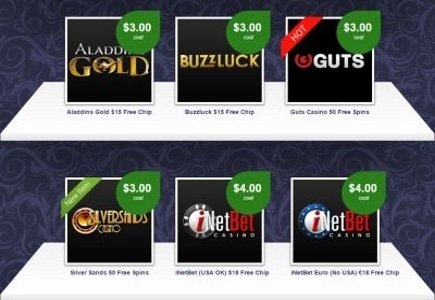 LCB Shop
proved to be a great success since its introduction last year. It has stimulated our members like never before to interact and participate in the forum community, leaving valuable input for our lovely steadily-incoming newbies, who are to our delight, a regular sight on Latest Casino Bonuses.
Looking back to various bonus vouchers that passed through our shop, bar none were as popular as…you've probably already guessed it - Guts Casino 50 Free Spins (They come second only to e-wallet items)! In the last 9 days, since the heavily anticipated re-launch of the Guts Casino Shop spins on 1st October, a whopping 66 purchases have been made. Of those 66 purchases, only 14 have been denied including 2 that were purchased too early (spins available once every 7 days). The total spent on these Guts Casino spins by LCB members is $198 in LCB chips. To earn this, members have posted 1980 times or commented 990 times!
It seems that LCBers are absolutely crazy about the shop's cheap free spins in general, so the close second goes to Raging Bull 60 Free Spins. An average term-accepting LCB member can purchase these items for as little as $3 in LCB chips and what makes Guts FS so special is the fact that you can acquire them once a week! But let's not disregard other great items in our shop made with our dear members in mind. And that's exactly how we created these awesome new items – the most affordable vouchers so far: Lucky Creek 25 Free Spins, Mandarin Palace 25 Free Spins both available for a mere $1.5 and Trada Casino 50 Free Spins, yours for only $3 a pop and this is just the beginning of our cool offers.
All of this wouldn't be possible without the LCB team and especially our dear Blueday (not to mention you guys!) who has been working hard, day and night to keep everything running smoothly. So let us all show our gratitude by reading bonus descriptions and terms carefully, follow Blue's updates regularly and basically make sure that we did everything correctly on our end so she can continue delivering our free spins hassle-free!