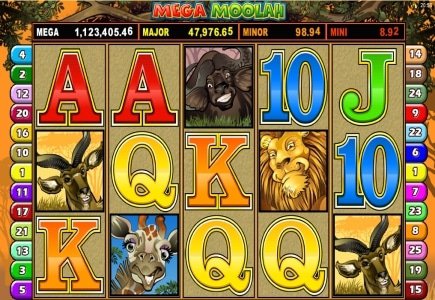 The details are in. Microgaming has confirmed the massive GPB 13,213,838.68 win on its Mega Moolah Slot with a 25p stake.
The record breaking progressive jackpot went to 26-year-old Jonathon Heywood, a soldier from Cheshire, while playing the jackpot Slot just after midnight on October 7th at Betway.
The currency was in pounds rather than dollars, which was initially reported, and equates to Euro 17,879,645.12 according to the exchange rate on the day. It also marks the largest online progressive jackpot ever won replacing Net Entertainment's Euro 17,861,813 Mega Fortune jackpot win in 2013.
Following the win, Jonathon went into work. "It's all so surreal, and I can't come to terms with it just yet, I just kept staring at my screen and seeing this huge number in my Betway account" he said.
Betway's spokesman, Alan Alger, said: "We are delighted for Jonathon and having met him the day after his win we can honestly say that it couldn't happen to a nicer young man. We hope he really enjoys the World Record win".
Roger Raatgever, CEO of Microgaming, said: "We have the longest-standing progressive jackpot network, having launched the first internet progressive jackpot in 1998, as well as the biggest, having paid out over half a billion Euros to date.
"Our progressive jackpot network has set many records since its inception, but I'm absolutely overjoyed to say that our software has generated the world's largest ever online jackpot win. Many congratulations to Jonathon on this life-changing and historic win!"
As for his plans for all that cash, Jonathon will splurge a bit but his father is ill and needs a heart and lung transplant so he wants to ensure he gets the quality healthcare he deserves.
"The first thing I will spend it on is the best possible medical treatment for my dad. That's more important than anything. Family comes first and I'd give all this money back for him to be healthy again," he said.
"I'm trying not to get carried away and I really don't know what else I'm going to buy with the money, apart from a yellow Bentley Continental GT. I never even dreamed of driving a Bentley, let alone owning one. I've got a Fiat Punto at the moment!"