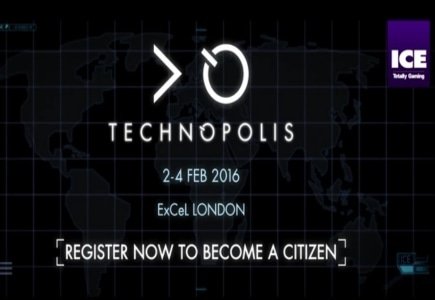 The theme for the 2016 ICE Totally Gaming Expo is Gaming Technopolis and to ensure that the industry pencils the event into their schedules, the publicity has already begun.
Film trailers are being used as marketing tools to capture the essence of Gaming Technopolis, which is scheduled for February 2nd-4th 2016 at the ExCeL Centre in London.
Cinebop, winners of the Association of Exhibition Organisers Innovation Award for the ICE 2015 movie invitation, produced something special for Gaming Technopolis. The trailer shows a city built on technology and encourages viewers to register to become a citizen.
Jo Mayer, marketing director with responsibility for ICE, said, "We know from our 2015 campaign metrics that the film trailer produced by Cinebop was one of our most successful marketing tools in terms of encouraging visitors to register their attendance at ICE.
"Gaming Technopolis is a pop-up gaming city where connections are made, where ideas flourish and where conversations are all about the future."
Gaming Technopolis trailer: