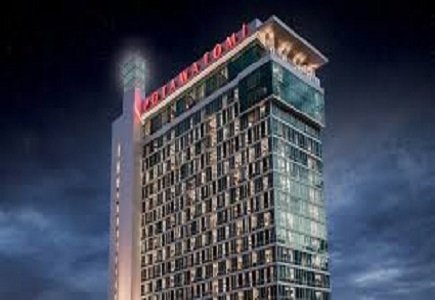 It is a possibility that big winners don't necessarily think about, getting robbed on the way home from the casino. At Potawatomi Casino in Milwaukee, Wisconsin it is a trend that has been going on for a number of years as WISN ABC local news in that area reports.
One of the earliest incidents happened to Lois Luedtke after winning close to $11,000. Driving to her home in Richfield, she pulled her inside the garage, when felt someone come up behind her, ripping her purse off her shoulder.
"I said, 'I'm going to catch you,' and I started to run after him. Well, by that time, he was gone". I lost cash, my credit cards, my driver's license," she said.
However, police were successful in apprehending a Ronnie Watkins who was found guilty of robbing more than a half dozen winners from the Potawatomi Casino. He is now serving more than 20 years in prison for his crimes.
Although Potawatomi doesn't share records of these incidents, WISN news was able to retrieve records of reports from the area police regarding these type of robberies over the last three years and was quite alarming to learn.
Some reports that happened to gamblers after leaving Casino property include:
· From Milwaukee, a man was robbed at gunpoint after giving another gambler a ride home.
· From Racine, a man was held up after picking up two women at the casino.
· From Milwaukee, a woman was mugged after taking the bus home.
· From Milwaukee, a couple was followed home and robbed.
· From Greenfield, a woman was attacked at home after leaving the casino in May.
Some reports happening on Casino property include:
· From Franklin, a man was mugged on his way out.
· From Waukesha, 2 women were held up as they left the casino counting their cash.
· From Wauwatosa, a woman was knocked unconscious and robbed in the parking lot.
After the local new obtained the Potawatomi surveillance camera video it provided evidence in the Greenfield woman's case.
According to the police, a convicted felon Jimmy J. Riley, played Blackjack while coming across a 79-year-old slot player who was oblivious to anyone watching her.
After the woman arrived at her home, a man shoved her into her trunk and took off with her purse.
In just a short time thereafter, the casino video tape revealed Riley returned to the casino and tried to use the woman's ATM card and went back to the tables again.
Casinos will offer a check to big winners over a certain amount and it is up to the player if they want check or cash. At Potawatomi any win over $5,000 is by check.
For reasons of safety and better protective measures, issuing a check is a better option to choose.