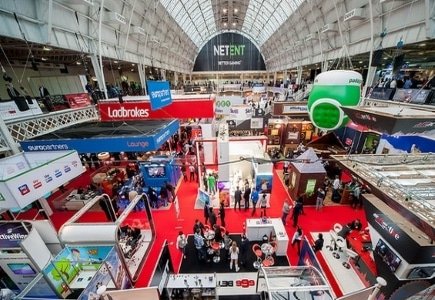 The annual Berlin Affiliate Conference (BAC) and Financial Partners Expo (FPE) was held this past week, with delegates from the gaming and financial divisions of the market in attendance. In comparison with the previous year's conference, feedback from the attendees this year revealed an increase in positive criticism of the event, which itself saw an increase in attendance of 37%.
Networking is pivotal in growing a business, site, fan base, and more and the BAC and FPE both aim to establish an environment where members of the industry can do just that. Anna Woodward, Commercial Manager for Easyodds.com, reflected on the events by stating, "As an affiliate we find these conferences invaluable, BAC provided us with a great opportunity to meet so many global partners, all under one roof enabling us to strengthen existing relationships and make many new ones. The conferences are always lively with plenty of industry expertise and insight provided from the various talks scheduled across the two days. Overall, certainly not an event to be missed by affiliates or operators."
William Hill's Director of Marketing Services, Michael Iranyi, also commented, "Participating in the Berlin Affiliate Conference was a great experience. The event was well organised and the affiliates came to the heart of Europe ready to do business. We were very happy to be the platinum sponsor of BAC and look forward to a great 2016."
In setting up the events, a wise choice was made to increase standing room by over 10% and reach out to draw in more affiliates and brokers. In return, these attendees increased by 28% compared to last year.
There was no shortage of positive feedback surrounding BAC. "Without doubt, BAC 2015 was a "must attend" conference. Busy and buzzing from start to end, with a wide range of geographically and industry diverse attendees, exhibitors and panels/speakers. It's an Affiliates conference, by definition, but the opportunity there is far wider than affiliate related," commented the Head of Sales for Counting House, Stuart Ballan.
Alex Pratt, Head of iGaming Business, humbly spoke by saying, "I would like to say a massive thank you to all of the BAC and FPE exhibitors, sponsors and speakers, without you the event have not been such a success. To see such a big increase in delegate numbers is great for the industry, and we are looking forward to building on the momentum and putting on a great London Affiliate Conference, which is celebrating its 10th anniversary in 2016."
The 2015 Berlin Affiliate Conference and Financial Partners Expo were held this year in Messe, Berlin, and ran from October 22nd – 25th.
The next free iGB Affiliate conference is open to all affiliates and introducing brokers and will be the London Affiliate Conference which will run from February 4th – 7th. The next LAC will be the 10 year anniversary in 2016 so it will surely be a momentous occasion. For more information, be sure to visit the following www.LondonAffiliateConference.com.