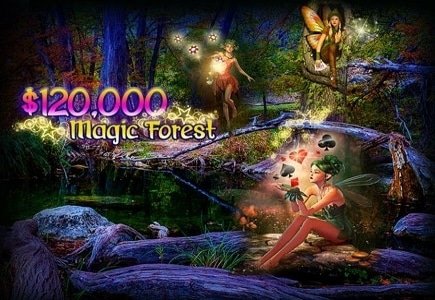 During the month of November, Intertops Casino will be hosting an exclusive Magic Forest event, boasting an assortment of casino bonuses all the way until November 30th. Members will accumulate points as they play their favorite titles, all powered by Realtime Gaming.

There are hundreds to choose from, and bonuses are awarded based on each player's point ranking. In fact, those who rank within the top twenty each week, will receive an entry into a lucrative prize draw, set to occur on December 1st, for $1,000.

Throughout the month as a whole, the casino plans to give away a grand total of $120,000 in bonuses. To do so, up to $500 will be awarded to 300 players each week, for a total of $30,000 given away every single week until the final day of the month. All of this is awarded in addition to the $1,000 prize draw taking place in December.

According to Intertops casino manager, "The more you play, the more points you earn and the bigger your prize could be each week."

He further explained, "Every Monday we re-set the scoreboard and start the race for top bonuses all over again!"

To make things even more exciting, each Thursday, a total of 50 members who have played earlier in the week will have access to added bonuses up to $150. To view complete contest details, and scoreboard rankings, visit here.