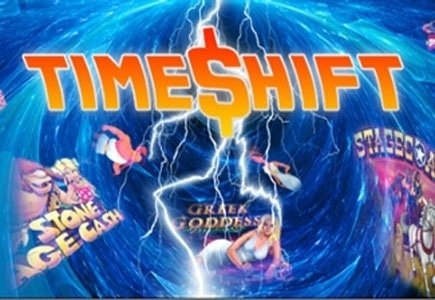 With the recent occurrence of the infamous 'Back to the Future' Day, which took place this past October 21st, Lucky Club Casino has decided to host an exciting Time$hift bonus event, which will give members a chance to journey through space and time, while gaining access to cash prizes.

What makes this bonus event even more attractive is the fact that it gives players choices. That's right; members may make the choice between five different casino bonuses, some based on easier wagering requirements, and others made up of higher cash prizes.

Lucky Club Casino manager, Alex Hunter, explains the reason behind five different bonus options, stating: "From the ancient world to modern sporting events, we travel back and forth in time during this casino bonus promotion. We know that players all have different needs and priorities so instead of making one bonus fit all, we've come up with a few choices."

The five Time$hift bonuses are as follows

50% up to $150
PLUS 40 free spins on Ancient Wonders
20x playthrough
Coupon code: LCTIME1

75% up to $250
PLUS 60 free spins on Fangtastic
25x playthrough
Coupon code: LCTIME2

100% up to $300
PLUS 75 free spins on Cool Pool
30x playthrough
Coupon code: LCTIME3

125% up to $400
30x playthrough, min. deposit $50
Coupon code: LCTIME4

150% up to $650
PLUS 100 free spins on Batter up!
30x playthrough, min. deposit $100
Coupon code: LCTIME5

Each of these may be redeemed up to four times per month. In addition to those featured in the bonuses, the casino is home to dozens of other titles, powered by Nuworks Gaming.