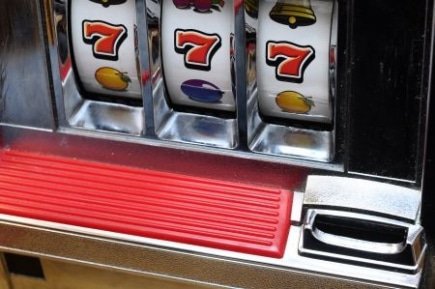 Veronica Castillo was playing a Slot at the Lucky Eagle Casino in Washington when she suddenly hit a life changing $8 million jackpot. You can imagine the excitement when she saw the 7-figure win but the casino claims that the machine malfunctioned and handed her an $80 voucher.
Castillo, a mortgage loan officer, and her mother visited the Rochester casino over the weekend. She fed $100 into the machine and thought she had an amazing win.
She spoke to local media, Koin 6, and said, "I was very excited, happy. Then I couldn't believe it."
Casino staff approached her explaining that the machine had malfunctioned.
"They shut off the machine, took it away, printed out a ticket and gave me $80."
The gaming machines display a sticker that advises players that a malfunction will void all pays and plays to which Castillo says, "To me, it's cheating, may even be fraudulent. My first thought was, how many people has this happened to? They think they won, then going away empty-handed."
Lucky Eagle Casino CEO John Setterstrom has been with the company since before it opened its doors in 1995. He said that nothing like this has ever occurred and the casino has turned to the Slot manufacturer for information.
Setterstrom doesn't want to lose a player but Castillo is seeking legal advice.
Despite signage, the maximum payout on a machine and how gut wrenched she must be, do you think Ms. Castillo has a case against the casino or the Slot manufacturer?