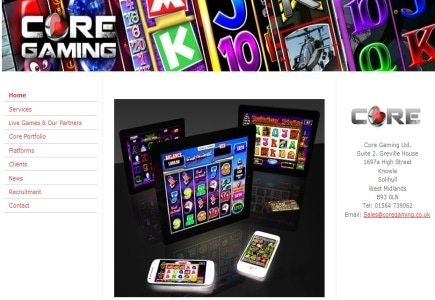 CORE Gaming, a major HTML5 software development company, has partnered with a UK provider of digital land based casino games, Storm Games, which will see Storm Games create take CORE titles to the online market.
Popular online CORE titles such as Colossus Fracpot, Reel Force Five, Evel Knievel and Fracpot Warrior will become available in the land based gambling area via Storm in 2016.
Richard Sheldon, Managing Director of Storm Games Limited, said, "CORE's content has proven a commercial success. Storm, CORE and retailers are keen for an omni-channel approach with successful gaming content. This agreement means that CORE's content will now be made available in all sectors of land-based gaming."
Justin Chamberlain, CEO of CORE Gaming, said, "Storm Games was a natural fit for us as they have demonstrated a proven track record of delivering both content to us, for online, and quality gaming terminals and content into pan-European retail markets."
ICE Totally Gaming 2016 will host the reveal of the first games to launch on Storm Games' new 'Street Casino 2016' UK Pub & Club gaming machines, at stand N1-243.