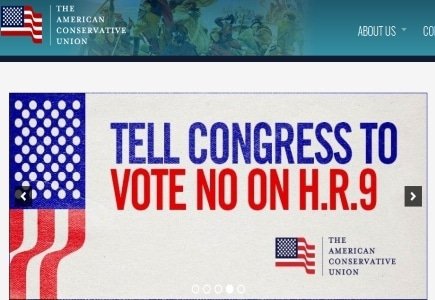 The executive director of the American Conservative Union, Dan Schneider, has come out in full force against the Restoration of America's Wire Act proposal. He says that the ban of online gambling violates state rights under the Tenth Amendment to the US Constitution.

Schneider wrote a piece in The Hill, a Washington DC publication saying:

"Unless a power is specifically delegated to the federal government under the Constitution, it is reserved to the States respectively, or to the people."

Is belief is that the founding fathers did not intend a national government that ruled how American lived in their day to day lives.

"That is why every conservative congressman must stand firmly with the 10th Amendment and resist the temptation to impose their own policy preferences when they fall outside the powers delegated to the federal government."

Schneider applauds Utah Representative Jason Chaffetz's conservative approach to his support of RAWA but he thoroughly disagrees with the bill.

"We hope that all members make this point clear in the upcoming hearing [on RAWA] in the Oversight Committee that Chaffetz has called to consider the issue of Internet gambling later this week," he wrote.

He noted that research shows that there is a percentage of Americans who suffer from gambling addiction but the ACU fails to recognize how a federal intervention could be superior to the states' solution.

He wrote, "States have already proven that they have the ability to prohibit gambling or approve and regulate it. No bill in Congress would or could ban online gambling, in part because it is impossible to prevent foreign operators in places like the Caribbean, China, and Russia from bringing their gambling business into U.S. markets.

"Moreover, Chaffetz's bill would allow some domestic Internet gambling and prevent others, essentially picking the winners and losers. FanDuel and DraftKings are just two examples. And, for years, Americans have been legally allowed to bet on horse racing over the Internet."

The article in its entirety is available here.