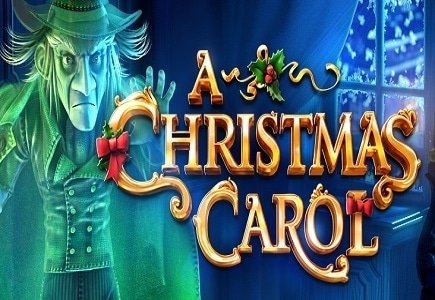 BetSoft has released a 20-line 3D online slot perfect for this time of year called "A Christmas Carol".
This new game, which is part of BetSoft's Slots3 series, is based on the Charles Dickens classic novel and features quality graphics and bonuses involving the infamous Ghosts of Christmas Past, Present and Future who bear different gifts.
The Ghost of Christmas Past awards players free spins. During the features, the reels cleverly roll in a backward direction and guarantee a win with every spin.
When the Ghost of Christmas Present appear, ghost symbols become wild on the reels.
The Ghost of Christmas Future awards even more free spins with guaranteed wins as the reels rolling forward in time.
Most wins can be doubled by choosing the correct side of the coin in the Double-Up Mini-game.
"A CHRISTMAS CAROL is our first seasonally themed contribution to our Slots3™ product line," said Mark McKeown, Betsoft's Vice President of Sales and Marketing. "With a timely release for this upcoming holiday season, we feel that the special attributes of A CHRISTMAS CAROL, especially the guaranteed winning spins received from Ghosts Past and Future, will bring bright joy to many players around the world."