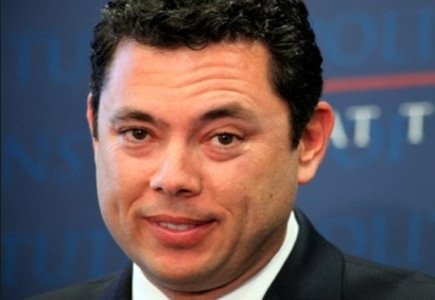 The Restoration of America's Wire Act hearing, scheduled for December 9th, saw the reveal of Rep. Jason Chaffetz's witness list.
He received backlash in March when his list included biased anti-online gambling witnesses. The hearing dubbed "A Casino in Every Smartphone - Law Enforcement Implications" will include the following witnesses:
· Joseph S. Campbell, Assistant Director FBI Criminal Investigative Division
· Mark Lipparelli, Nevada State Senator and former Nevada Gaming Control Board chairman
· Alan M. Wilson, Attorney General of South Carolina
· Donald W. Kleine, a Douglas County Nebraska prosecuting attorney
Chaffetz may still introduce last minute witnesses but observers don't believe that the hearing will have much of an effect on the situation sway lawmakers toward RAWA.
In related news, there are just eight state Attorney Generals in support of RAWA as announced on Twitter by Poker Players Alliance executive director John Pappas.
Previously there were 15 who signed a similar initiative in 2014, which shows a significant loss of AG support this year.
The list of AG supporters include:
· Maine Attorney General Janet Mills
· Michigan Attorney General Bill Schuette
· Missouri Attorney General Chris Koster
· Nebraska Attorney General Doug Peterson
· Nevada Attorney General Adam Laxalt
· Oklahoma Attorney General Scott Pruitt
· South Carolina Attorney General Alan Wilson
· South Dakota Attorney General Marty Jackley
Interestingly enough, Laxalt supports the ban despite the legality of online gambling in his state. He addressed his decision to the United States House and Senate Judiciary Committees expressing a need for "...Congress to review and opine on the reach and application of the Wire Act," but additionally believes that it is "...incumbent upon the policymakers of Congress to protect current and future technological innovation of licensed and regulated gaming-related devices, table games, accounting, financial, and player reward systems, as well as other systems and networks central to the success of land-based casino resorts, from any prohibition that may result from overly broad amendment language to the Wire Act of 1961."