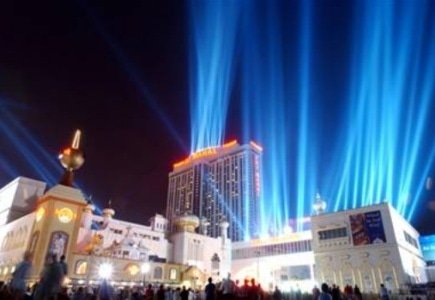 New Jersey lawmakers announced a new plan on Friday, which would see two new casinos built outside of Atlantic City. The current law permits land based casinos within the borders of AC and the decision to move beyond now lies in the hands of voters.
Atlantic City's casino industry has suffered with the closure of four of its twelve casinos in recent years and despite the legalization of online gambling there is still a need to generate additional revenue. State revenue from the new casinos, planned for northern NJ, will help to recover some of the expected losses in AC and in the horse racing industry as well as tax relief for senior citizens and the disabled.
If it goes through, this will be the most significant change since the first casinos appeared in AC back in 1978.
Senate President Steve Sweeney said, "The question of gaming outside of Atlantic City has long been debated. Now is the time for the voters to decide. Expanding gambling to north Jersey is the best way to revitalize an industry that is important to the state's economy so that we can compete with neighboring states, generate the revenue needed to revive Atlantic City and contribute to economic growth."
Mayor of Atlantic City, Don Guardian recalled job losses that effected 8,000 people when the four AC casinos closed their doors.
"Whole families lost their only source of income after being 'Day One' employees at the casinos that they had invested their whole lives in," he said. "Auxiliary services that depended on the thriving casinos died a slow death as each casino went dark and no longer needed their services. Dentists, lawyers, teachers, bankers, real estate agents, restaurant owners, and just about everyone who made a living in Atlantic City and the surrounding areas felt the terrible effects of broken promises from expanded casino gambling and oversaturation of the market."
The Casino Association of New Jersey said, "The Atlantic City market finally started to stabilize in 2015, after years of cannibalization by casinos in neighboring states. The last thing this community needs is more competition from within our own state's borders."
Sweeney has called for a referendum in November 2016 seeking voter approval but the voting ballot will not reveal the specific location of either casino.