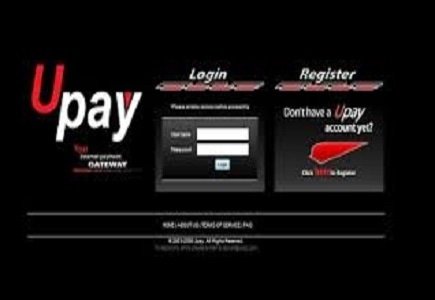 American online gamblers are always in search of new payment methods and UPayCard is yet one more option. Understanding the ins and outs of online casino banking methods can present the daunting task of researching and reading the terms and conditions. The aim of this article is to lay it all out for you in an easy to follow format like a brief UPayCard for dummies of sorts. One thing is for sure, UPayCard really does make you pay.
What is UPayCard?
The UK-based company first launched in 2013 and offers convenient online payment solutions and prepaid services in combination with security procedures to keep personal data protected. E-wallets are a popular way to pay when dealing with online transactions because users often feel more security in using them versus providing personal banking or card details for purchases.
The virtual wallet allows account holders to accept and transfer funds. If you've ever had an e-wallet account before then this one operates in pretty much the same manner with one exception. Like most other e-wallets, this one issues a MasterCard to make accessing your money even easier but, and this is a big but, when you fund your account or receive funds from another source, the money is only available in your UPayCard e-wallet. The balance will not be accessible with the card unless you manually transfer the funds to the MasterCard. This is all in the name of security but is it in the name of convenience? We've all got a smartphone these days so if you don't mind logging in and transferring the money between products then so far, UPayCard may be a good option for you.
Registration Process
Potential UPayCard users may register for free and have access to the site in both Dutch and English languages, which is a bit surprising considering they accept users from all over the world.
To get started you must select whether your use will be for business or personal. Business users have invoicing and payment acceptance services while personal users can send and receive money. Just a quick note, if your email address contains an underscore (_) symbol, you will receive an error message, which says "The Email Address Contains Illegal Character. Valid Characters Are a-z, A-Z, 0-9, @ And '.'." Hopefully this will be something that they work out in the near future or you'll have to register with an alternate email address.
Since UPayCard is based in the UK, it must abide by local laws including the Data Protection Act of 1998, which requires it to register with the Information Commissioner's Office ("ICO") because it requires personal data from its users. The Act outlines rules for the handling of personal data further ensuring security among users. Additional regulations that UPayCard abides by are Know Your Customer, Anti Money Laundering and Counter Terrrorist Financing. This leads to the next step, which is account verification. Initially users are required to provide their name and address, date of birth, phone number, email address, and the number of a valid, current government issued ID. As you begin to use your account, the activity will be monitored and if required they may ask for further authentication including copies of your picture ID and proof of address.
Products and Fees
The e-wallet may be used as a means of payment via online merchants that accept UPayCard. In addition, through its partnership with MasterCard, users may request its virtual or a physical MasterCard product. Rest assured that as a requirement of issuance, the company and its card issuer comply with the regulations set forth within Payment Card Industry's Data Security Standard ("PCI-DSS") regulations.
The virtual card generates a card number good for a short period of time to be used for online purchases then expires after the allotted time frame making it invalid. This is meant to further combat fraud.
The prepaid physical MasterCard is sent out to users to make accessing cash from ATMs convenient plus it may be used as a method of payment wherever MasterCard is accepted.
The final thing to consider is the fees associated with having an account. You are basically charged for every transaction you could possibly conduct from transferring funds to loading money onto the MasterCard and making purchases plus a monthly maintenance fee. Overall, they are fee happy so it's worth having a look at the list of charges before registering an account. This is definitely one payment method that requires the user to pay the price for convenience.