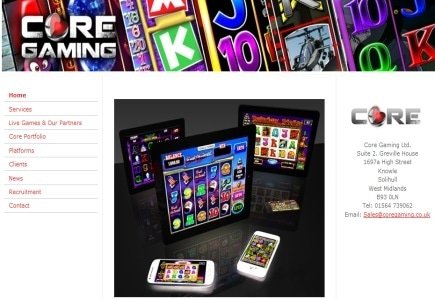 CORE Gaming has partnered with betting content delivery company, SIS, for the development of new software innovations with casino style racing games.
The companies recently launched a suite of on-demand Virtual Racing games via Sky Vegas, which combined SIS's use of 3D HTML and CORE Gaming's HTML technology.
The unique games give players betting opportunities on horses, greyhounds and cycle racing on an on-demand basis via desktop, mobile and tablet devices in 2D and 3D formats.
Justin Chamberlain, Chief Executive of CORE Gaming, said, "Our partnership with SIS is a natural progression in our mission to push the technological boundaries in the gambling industry.
"SIS has developed superb browser-based playouts which we have successfully integrated into our world-leading HTML framework, making them available on demand to players across any channel.
"By taking what SIS had achieved and adding a little CORE magic, we knew that Sky Vegas would be keen to be first movers for this product and we were happy to be instrumental in bringing the parties together.
"We want to shake up the space with new ways for players to engage with virtual sports and new technologies for our operator partners to leverage better financial performance from these games."
Marc Thomas, Head of Product for SIS, said, "We are really excited to be working with CORE Gaming because of their unparalleled position as one of the most innovative companies in the games development sector today.
"This is just the first in a number of unique mobile initiatives that we will bring to market together - delivering fast gameplay, low data consumption for users and a high return for our clients across mobile and online casino. These innovative new games offer an on-demand sports betting experience, with a casino mechanic, which provides operators with a real crossover product for their sites."