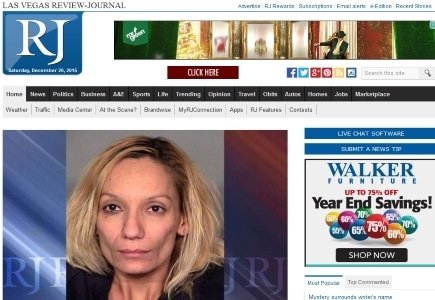 2015 just couldn't squeak by without one more headline featuring Sheldon Adelson. His recent purchase of The Las Vegas Review-Journal has caught the attention of gaming regulators in Nevada and Pennsylvania, where he gambling interests.
Nevada Gaming Control Board chairman A.G. Burnett commented to Journal reporter Howard Stutz regarding Nevada gaming regulations and the state's public policy in relation to gaming license holders and how regulators are allowed to review the purchase transaction involving Adelson family's News + Media LLC company.
Burnett also revealed that the coverage of the story in the Review-Journal, Los Angeles Times, New York Times and other publications is being monitored.
"We are watching all of these developments very closely," Burnett said. "Of course, it's incumbent upon all gaming license holders to avoid actions that go against the morals, good order and general welfare of the people of the state of Nevada, and to avoid doing anything that reflects or tends to reflect discredit on the state.
"I'm sure Mr. Adelson and his team are doing their utmost to do that."
Pennsylvania gaming regulators also have a close eye on developments as Doug Harbach, a spokesman for the Pennsylvania Gaming Control Board, said that the board knows of the purchase by the Adelson family.
"Adelson is opposed to the further legalization of online gaming, which puts him at odds with other gaming companies, including Caesars Entertainment Corp. and MGM Resorts International," Stutz said.
Adelson has refused interview requests from the Journal and his Las Vegas Sands spokesman has refused to comment on the purchase.