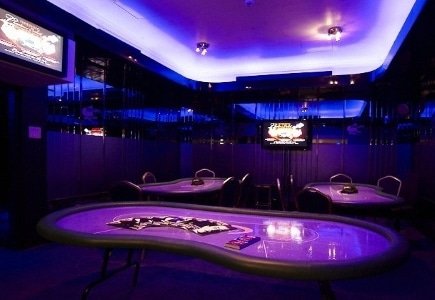 A chip stealing scheme has been running for months at the Cromwell Mint casino in South Kensington, West London and the thief was a casino croupier.
The dealer was arrested following the discovery that he was slipping thousands of pounds worth of chips into his socks via a tube from his pocket down his trousers to his sock.
During his cigarette breaks, he would give the chips to a female accomplice. Another accomplice is believed to have cashed in the chips.
The exact total value of chips stolen is unconfirmed but police found £12,000 in cash upon searching his home.
Cromwell Mint management became suspicious and started to monitor the croupier's shifts at the gaming tables. Security searched him one evening before he had the chance to pass the chips to his accomplice.
According to the Daily Mail, a casino source said: "The chips literally fell out of him as he stood outside in the street. He even had some secreted in his socks."
Police were called but no charges were filed. £30,000 a year, plus tips – but no charges were made, according to the source.
He made £30K per year plus tips but according to the casino source, "He was sacked on the spot, but was extremely lucky to get away without being charged."
With all the security cameras in casinos it's amazing that theft can occur especially when it involves a casino employee. In most cases they are watched closer than anyone else.