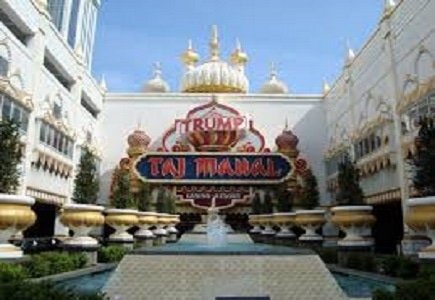 Last weekend was certainly an exciting way to start out the first week of 2016 for one Trump Taj Mahal casino player who hit a $3,084,922.63 jackpot in Atlantic City. The win marks the biggest one in the gambling mecca for over years.
The PressofAtlanticCity.com, reported the win, which came while the unidentified player, who wanted her identity kept private, was seated at the Wheel of Fortune city-wide progressive machine betting $4 per spin.
"It's a beautiful thing," said Charlie Rando, Taj's vice-president of casino operations.
Despite the completion of bankruptcy restructuring, Rando said, "The Taj is open for business and we're a lucky casino."
The Slot is a popular progressive from IGT and links across all the casinos in Atlantic City causing it to reach exciting levels.
The January 2nd jackpot comes second to one $3.8 million win bagged by a Borgata player on the Wheel of Fortune machine in 2012.
The verification of the win went smoothly as the state Division of Gaming Enforcement verified that the machine was accurate and functioning properly when the win occurred, according an agency spokesperson, Kerry Langan.
Last year was a slow one for Atlantic City as there was one jackpot in the million dollar range, a $1.5 M jackpot won by an online player at Betfaircasino.com.
2013 and 2014 saw jackpots ranging from $1 million to $2.6 million.