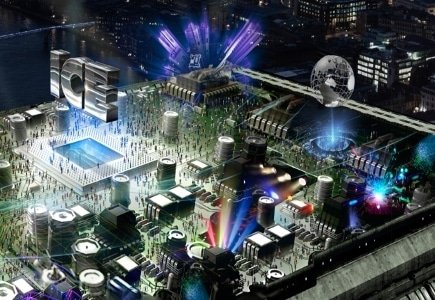 I recently saw a headline that read "The Americans Are Coming!" and had to chuckle, being an American myself. It certainly made me laugh but upon further investigation I quickly got the gist of the article. The International Casino Expo (ICE) is coming up in February and will be hosted in its usual city of London but this year will be one for new faces and new opportunities, specifically American tribal gambling groups.
In a first for the tribal gambling sector, leaders including The National Indian Gaming Association (NIGA) and Victor Rocha, editor of Pechanga.net, the Arizona Indian Gaming Association (AIGA) and Oklahoma Indian Gaming Association (OIGA) have come together to explore European business opportunities within the gambling market. They've also planned a seminar aimed at introducing attendees and potential business partners to the possibilities involving tribal gambling.
In a statement on Tuesday, Ernie Stevens, Jr., chairman of the National Indian Gaming Association, said, "NIGA, AIGA, and OIGA are united in coming to ICE Totally Gaming for a very clear purpose: To let Europe know we are open for business and are actively seeking business opportunities.
"ICE is the world's largest and most important global casino industry tradeshow, and the world needs to understand that Tribal Gaming is an integral part of the global gaming landscape. We are coming to ICE to expand our enterprises, and we are actively seeking business partners who value the opportunities we have to offer."
Seminar chair Rocha said, "To do business in Indian Country, it is imperative to have a full understanding of where we came from, where we are, and where we can go in the future. We carefully created this series to help attendees gain knowledge from the world's leading experts, who have graciously volunteered their time to make this series a success."
The tribal group seminar will be free to attend and is scheduled for Tuesday, February 2nd.