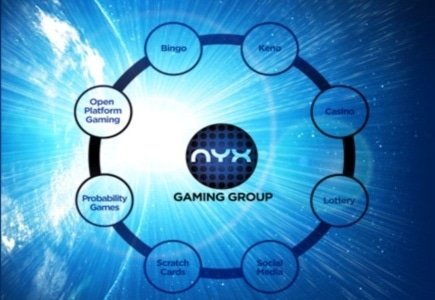 NYX Gaming Group announced a massive £2,389,933 win on its "Sky Millions" Video Slot at Sky Vegas online casino site on December 27, 2015.
Players familiar with the old Millionaires Club progressive jackpot Slot see the similarity in this variant, Sky Millions. Following NYX Gaming's acquisition of Cryptologic, the game became available to its operators.
Following the win, the progressive jackpot reset to £175,000 and already exceeds £200,000, which is shared across five NYX Slots including three games in the Millionaire's Club series, Captain Nemo and Sky Millions.
On Wednesday, Scott Smith, chief product officer for NYX said, "We're delighted for our partner, SkyBet, and of course the lucky winner! GBP 2.4 million is a life-changing amount to win and to happen at this time of year is even better."
Unfortunately, we don't have any further details regarding the player or the win as Sky Vegas did not release the information. All we do is that one lucky player certainly had a wonderful Christmas and start to the new year.
Another progressive jackpot win occurred at Paddy Power. The Evening Telegraph reported the win of over £2 million by a player from Perth. The jackpot came for a Slot, although the operator nor the player disclosed his identity or game details.
Despite this, his family and friends have spoken to the press and have revealed that the instant millionaire will be quitting his job having submitted his notice to a Fair City manufacturing company.
According to the news publication, a family member said that the player is "taking his time before he decides what to spend it on".