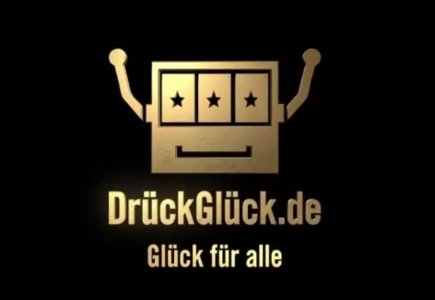 Online casino brand, DrückGlück.de, licensed in the state of Schleswig-Holstein, kicked off its German TV campaign as part of its €9 million marketing initiatives.
The SkillOnNet powered brand has full intentions of reaching various demographics with its four different television adverts. The series of adverts draw attention to the choices we make and whether they bring good or bad luck upon us. Reiner "Calli" Calmund, ex-football manager and popular German personality will be part of the campaign as he's being featured in one of the adverts.
SkillOnNet Sales and Marketing Director, Michael Golembo, said, "We have put together a fantastic and wonderful range of offline activities for this fantastic and wonderful new Casino. Combined with the major TV spend DrückGlück will also have its own interactive Sports 1 TV show plus be the online casino sponsor of the most famous Handball club in Germany TH Keil who are based in Schleswig Holstein, the home of this regulated Casino"
"The rise and rise of mobile casino on smartphone and tablet has been astonishing over the past year and our latest mobile software is testament to this growing sector of the casino business. Updates to DrückGlück.de mobile casino include easier registration, navigation and secure access that we know every player asks for when using their mobile device. With winning slots from all major casino providers, playing by mobile will be featured in all our offline activity", he added.
DrückGlück advert featuring Reiner "Calli" Calmund: