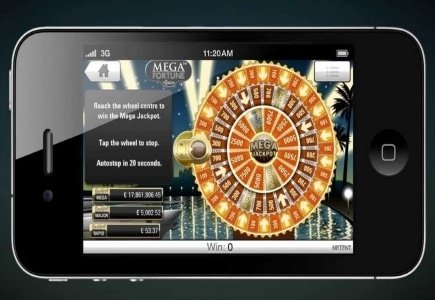 A very lucky 30 something man from Yorkshire is the latest instant millionaire following a £2,065,627.64 mobile jackpot win on NetEnt's Mega Fortune Touch at Casumo Casino.
The player, whose identity was not publicly released, lives with his parents and will share his new found fortune with them before purchasing a home of his own.
"I was shocked when I saw how much I had won, and ran downstairs to ask my dad to come and make sure I wasn't dreaming. I was shaking when he said it was real. Nothing like this has ever happened to me, it's a strange feeling, but it will mean so much to my family," he said.
"I'm going to give some of the winnings to my family, buy a house, and maybe go on holiday. In a year from now I will still be the same as I ever was, but with a house – or two – of my own!"
As for the win, he was betting £5 per spin while playing Mega Fortune on his mobile device and hit the amazing jackpot on Sunday, January 17th at 14:33.
He was new to Casumo having registered an account within the last couple of week. The Yorkshire man had plans to play football on Sunday but decided to take Mega Fortune for a spin or three, which was when he won the jackpot.
Congratulations to the winner and we are still waiting for one of our LCB'ers to become the next millionaire. Good luck out there!