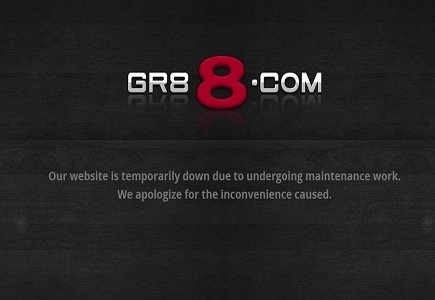 It's been a couple of weeks since GR88 casino and sportsbook punters have been unable to access their accounts. The site displays a message that says "Our website is temporarily down due to undergoing maintenance work. We apologize for the inconvenience caused."

Before going offline, players were experiencing slow payouts while getting nowhere with unresponsive support.

As a result, the site is earning a rogue reputation among affiliates including LCB. We have blacklisted the site.

Offline.gr88.com displays the following message indicating that the site will be back up and running:

We're coming back!

Thursday morning European time, GR88 will be coming back online. When this happens, you can check in to reset your password and start enjoying the new GR88.com! We thank you sincerely for your patience during the migration period. If you have any issues with the new site please don't hesitate to contact help@gr88.com.

~ The GR88 Team

Sure you can contact support but no one is receiving any responses.

While the operator's Twitter account is still available, the Facebook page is not. The once very active Twitter page suddenly stopped all activity on January 9th. Its final message was, "Excited to say @GR88 is making changes, and is under maintenance, as we work to improve the product offerings and expand in new markets!"

This all seems highly unusual for a maintenance related outage. At the moment we don't know any more than you but players are standing by as they are unable to access their accounts including any remaining balances.