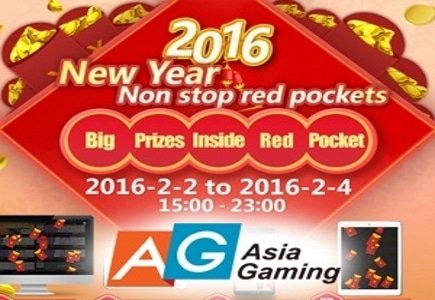 Top software brand for Asian players throughout Europe, Asia Gaming, will be hosting a $500,000 giveaway this upcoming week. Customers will be awarded virtual Red Pockets, which are regarded as traditional gifts commonly exchanged among natives to China and Southeast Asia.
The excitement is set to begin on February 2nd, and continue through the 4th. Customers can be expected to receive the Red Pockets throughout these dates, at different times each day, and may be awarded via multiple platforms that include desktop, mobile, voice assist & live casino apps.
Gifts will be awarded in the form of a shower, and customers will be given a total of 60 seconds to select as many Red Pockets as possible. Within an hour, a value accumulated from those selected will be added to the user's account.
According to Asia Gaming's Sales Director, Kevin Chiu, "Asia Gaming has had a fantastic year – as a matter of fact, the best ever! Of course, our success is because an increasing number of players are using our platforms, and we felt like giving something at this celebratory time of year."
Chiu further added, "We know this is a pretty crazy thing to do, but Asia Gaming is at the forefront of cutting edge technology, so it is only right that we are at the forefront of giving away cash for nothing as well."