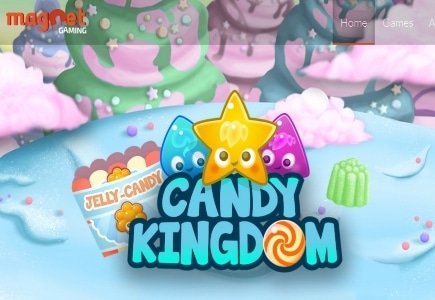 Magnet Gaming, a newer Danish online slots provider, has received the approval from the UK Gambling Commission for a Remote Gambling Software Operating Licence, which will see its portfolio of games become available to operators in the UK market.
Magnet's head of game licensing, Thomas Nielsen, said that the licensing approval is crucial to the company's expansion plans beyond the Danish domestic market.
"The UK market is one of the biggest and longest-established anywhere in the world. As a result, its regulatory standards are extremely high and we are very proud to have been trusted with a licence," he said.
"We believe this will be a significant stepping stone for us as we're confident our games will appeal to a new generation of British slots players and the retention rates will have an impact on the revenue streams of UK-facing operators."
Magnet Gaming first entered the online game development industry in 2014 with a focus on Slot Games. Its small portfolio of HTML5 games is growing with a current 11 titles including Auction Day, Candy Kingdom, Space Gems, Sunny Farm, Deep Blue, Bank Walt, Diamond Express, Golden Pyramid, Pie Rats, Safari and Side Show.
Its latest release is Candy Kingdom, which launched this month. Fans of the Candy Crush social game will recognize the theme and play for real money. Pattern Matcher, Candy Mix, Cake Spinner, and Waffle Hill are all included in the game's unique features.
Regarding the January 22, 2016 launch of Candy Kingdom, Head of Game Licensing, Thomas Nielsen, said, "Everyone's a sucker for old school sweets and we're confident Candy Kingdom will tickle the taste buds of both operators and their players."
"We always try to reach out to the widest possible demographic, and those who enjoy a sociable casino experience in particular, and we believe it will enjoy very good retention rates as a result."