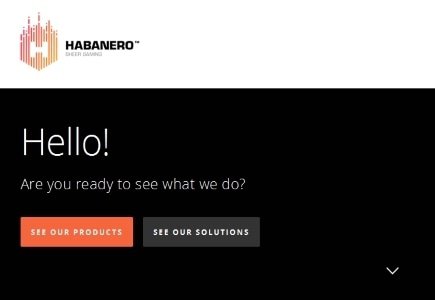 The momentum continues to build as the ICE Totally Gaming expo approaches. It will be filled with providers showing off their latest developments and Habanero will be among them with the debut of its latest HTML5 title, "Ruffled up".
The company will show the Slot Game for the first time along with a demo featuring colorful birds sitting on a wire rather than appearing on the traditional reels of a Slot.
We hear that as you play the will background change from sunny skies to one of storm clouds. A variety of graphics and audio are the makings for an ideal mobile game.
When three storm bringing birds appear, the bright and cheery atmosphere will quickly transform into a dark and stormy landscape. The games plays like a traditional Slot in terms of achieving winning combinations but birds may also be struck by lightning to award additional payouts. It sounds a little sad doesn't it? We will just have to wait and see.
Habanero chief executive officer Nic Ioannoy said, "We're very excited about Ruffled up, which we'll be demonstrating at ICE next week. It's quite a different game compared to others on the market at the moment.
"As with all our content, it is developed in HTML5 to give a seamless experience across desktop, tablet, and mobile. Thanks to optimized coding, it still manages to cram in stunning visuals and 39 different sound files — approximately twice that of typical games."