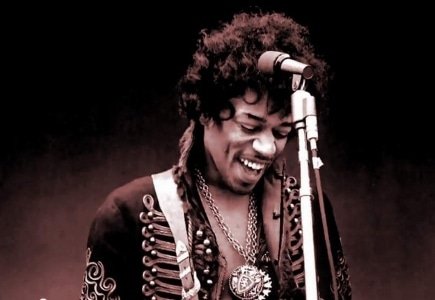 NetEnt's Guns 'N' Roses Slot has seen quite a few spins since its January 21st launch but in the true style of the provider, they're enticing players and rock fans alike with the announcement of a Jimi Hendrix branded Video Slot as part of its NetEnt Rocks series.
The 3D game will be packed with awesome tracks like "Foxy Lady," "Purple Haze," "Crosstown Traffic" and "Little Wing". The essence of Jimi Hendrix will be captured in ten images based on his many facial expressions.
"Jimi Hendrix is indisputably one of the greatest rock stars that ever has lived," Simon Hammon, chief product officer for NetEnt said. "It is an honour and a huge responsibility to be granted the rights to create a Jimi Hendrix branded product.
"Working together with the Hendrix family and their companies Experience Hendrix, L.L.C and Authentic Hendrix, LLC on this game will help make our NetEnt Rocks series one of the most desirable product offerings available."
"We take enormous pride in the role we play in promoting Jimi's art and persona," commented Janie L. Hendrix, president and chief executive officer of Experience Hednridx, L.L.C. "Because of that, we are extremely selective in who we partner with. NetEnt, we feel, has an understanding of the importance and we're thrilled to work with them. The prospects are exciting!"
The good news is that we won't have to wait nearly a year like we did with GNR. The Jimi Hendrix Video Slot is scheduled to launch in April 2016! There's also a third title planned for the series with a launch expected in September 2016. Although there were no specifics provided on the theme, NetEnt said "its game schedule is set to be a tour like no other!"