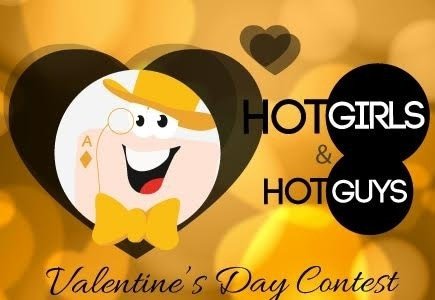 It's a new month and it just so happens to be Valentine's Day on February 14th. To celebrate this passion filled time of year, we, or shall I say our moderator lipstick_xoxos, has decided to bring out the freak in you all with the
LCB Hot Girls, Hot Guys Valentine's Day Contest
starting today!
We're asking our members to tap into their loving and passionate side by answering a daily question. For example, today you're being asked to dish the details on "What would be the sexiest thing poured, rubbed or dripped on your partners body and why". Are you blushing? Me too. Just kidding; I don't blush.
Aaaaand back to the contest. The rules state that each member may enter once per day but you may win up to two times throughout the 21 day duration of the contest.
The $250 LCB Shop Cash Prize Pool with 10 Winners:
· 1 - $65 winner
· 1 - $40 winner
· 1 - $35 winner
· 1 - $30 winner
· 1 - $25 winner
· 1 - $20 winner
· 1 - $15 winner
· 1 - $10 winner
· 2 - $5 winners
The prizes may redeemed only in the LCB Shop. We're always adding new items to keep things hot and spicy for ya. The latest addition to the shop is a $15 Free Chip for Manhattan Slots for $3 in Shop Chips. Other recently added items include the $15 Red Stag Free Chip and 50 Free Spins on Pay Dirt at Silver Sands.
What are your plans for Valentine's Day? We hope that you'll enjoy being pampered with a share of the $250 LCB Shop Cash Prize Pool!