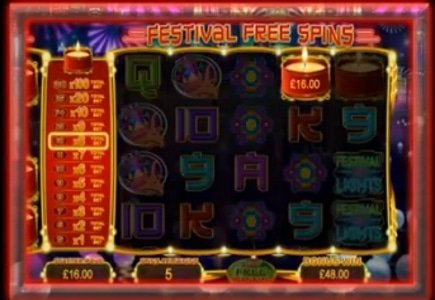 There's never a dull moment with online gambling and a no one knows better than one Scottish woman who bagged a £2.5 million online jackpot at William Hill in the weeks following a £30,000 win, also at Will Hill.
It was a Valentine's Day to remember as according to Will Hill, the £2.5M jackpot is its largest jackpot payout to date.
As for the winner, she wanted to remain anonymous but she's a 40 something mother from Northern Scotland and she's naturally in awe of the return on her wager of just "a couple of quid".
The win came while spinning on Blueprint Gaming's Festival of Lights Vegas Slot under Will Hill's Vegas tab and follows her first five figure win just three months ago.
The jackpot had been steadily climbing for the last 18 months and the winner intends to go all out on a holiday with her 7-year-old son. In fact, she has already booked a trip to Disney World, which would please any kid, or adult for that matter.
The lucky lady said, "I was washing the dishes this morning and thought to myself - 'no matter how much money you have, you still have to wash the dishes'.
"It is all still so surreal. You obviously play these games, hoping to win a couple of quid, not a couple of million. I'm still stunned."
A Will Hill spokesperson said, "This, by our reckoning, is the biggest sum that a William Hill customer has ever won. It is an incredible, life-changing sum of money."