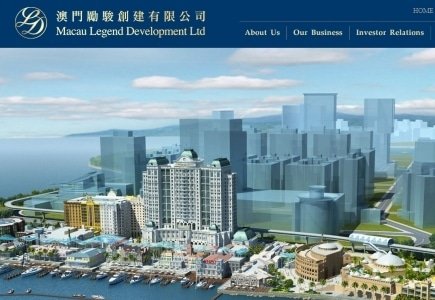 Macau Legend Development Ltd has set its sights on Western Africa as the site to break ground for a new €250 million resort and casino.
Cape Verde capital, Praia, will become the home of a 152,700 square-meter adult playground complete with a marina, convention center, dining and shopping.
In the interest of increasing the number of annual tourists to Cape Verde, the government agreed to the project, which will take an estimated 3 years to complete. They hope to see over 2 million visitors, a significant jump from the current 600,000 per year.
The first casino popped up in Cape Verde in May 2013 as a result of new gambling legislation, which allowed casinos to break ground on the islands of Boa Vista, Maoi, Sal, Santiago, and Sao Vicente.
David Chow, Co-Chariman, Executive Director, and Chief Executive Officer of Macau Legend, said, "Cape Verde is a Portuguese-speaking country that enjoys political stability, beautiful scenery and pleasant climate with convenient transportation network. Tourism is the country's core industry. In 2014, the tourism industry accounted for 22 per cent of its local GDP and is growing steadily. Cape Verde currently has four international airports; the largest one is in the capital city, Praia, which is also where our project is located.
"With a number of international routes connected to the rest of the world, it is able to attract tourists from North Africa, West Africa, Europe, South America, Central America and the Caribbean, thereby creating a new market, especially with the trend that more and more Chinese are emigrating and investing in these places and this saves them from flying long to Asia. The project is also a first choice for short-term vacation, which will be comparable with Bali and Phuket and other world class tourist destinations."