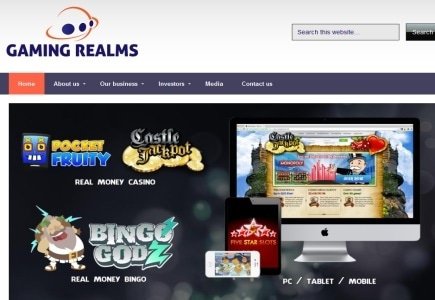 Gambling operator Gaming Realms Plc announced the sale of its third party operated websites to Silverspin Media and Blackspark Ltd for an aggregate sum of £2.9 million.
Blackspark Ltd will make an initial cash payment of £1.2 million plus an additional £500,000 for transitional services included in the terms of the sale for a period of five months.
Silverspin Media's £1.2 million purchase is to be offset against earn-out payments tied to the terms of the previous asset owners of Gaming Realms.
A final of £1.2 million will be paid via 4.8 million shares valued at 25 pence each.
Regarding the sale, Chief Executive Officer, Patrick Southon, said, "Focusing on higher margin investment in our new mobile platform and achieving significant success within our own mobile content development is delivering stronger returns for Gaming Realms. Having end-to-end control of our offering has created a set of exciting opportunities in the UK, and more recently in the US, and these have become our strategic priority,"
Current casino product Gaming Realms' product list include Spin Genie, Total Gold and Pocket Fruity while its bingo products include Iceland Bingo and the newly launched Spin Genie Bingo. The company acquired Slingo in September and previously sold its Bingo Godz and Castle Jackpot brands to European Domain Management in April 2015.