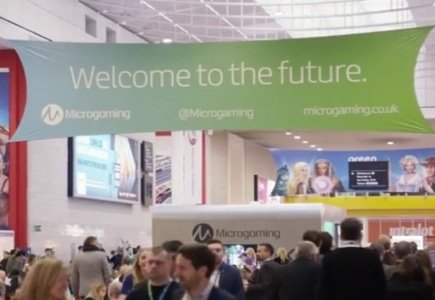 Microgaming's award winning Virtual Reality Roulette game was on display at the ICE Totally Gaming Expo in London offering a glimpse into their world and how they continue to pioneer the future.
The provider created a CRYO lab especially for the expo. The prototype was designed to take an important look into the possibilities that 3D technology presents to the world of online gaming. Users end up at a Roulette table in outer space and it's quite fitting considering the futuristic aspect involved in virtual gaming.
With the VR Roulette game, players access the alternate universe via the Oculus Rift DK 2 headset, which also features Leap Motion 3D Controller used to transfer your hand movements into the 3D world.
SlotsMillion was the first online casino to launch a VR Casino having brought the future to present day. Is there a large enough market for this sort of technology in the online gambling industry? Will there be a time when every player will prefer stepping in a virtual reality each time they gamble online? This and many more questions have yet to be answered but what we do know is that there was time when we could have never begun to imagine the gadgets and ways of life we experience today so anything is possible.
Microgaming has put together the following video, which "discusses its role in pioneering the future of online gaming through advances in virtual reality, augmented reality and wearable tech."