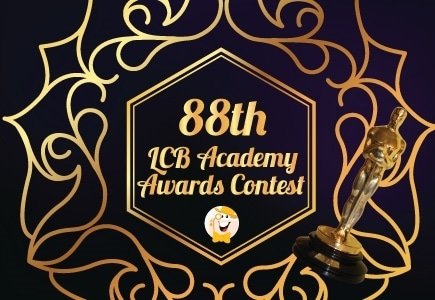 One of the biggest nights in Hollywood is nearly upon us. Celebrities confidently walk the red carpet while the media scrutinizes every aspect of their fashion look. Speeches run far too long prompting the music to be cued up as an indication to get off the stage. Ah yes, it's the 88th Academy Awards.
Will Leonardo DiCaprio's performance in "The Revenant" be enough to secure him an Oscar? Come on, he was mauled by a bear, watched helplessly as his son was killed, was left for dead and slept inside of a horse carcass all while be hunted by a Native American Tribe. Just give him the freaking Oscar!
So now that I've recovered from the horrors involving Hugh Glass I'd like to tell you about our new contest. In celebration of fun and entertainment we are giving away $200 in LCB Shop Chips if you can accurately predict the winners in each awards category.
LCB $200 88th Academy Awards Contest Prizes:
· 1st Place - $50
· 2nd Place - $40
· 3rd Place - $35
· 4th Place - $25
· 5th Place - $20
· 6th Place - $15
· 7th Place - $10
· 8th Place - $5
This year the Oscars will pay homage to the best movies of 2015. Contest participants will receive a prize based on the number of correct overall predictions in categories including "Best Picture", "Best Actress" "Cinematography", "Best Actor", which I think we've already covered, and many more.
All members who registered before January 24, 2016 will be eligible to enter.
The Oscars will air on Sunday, February 28th so grab a glass of wine and spend the evening right here with us.
Good luck and go Leo!