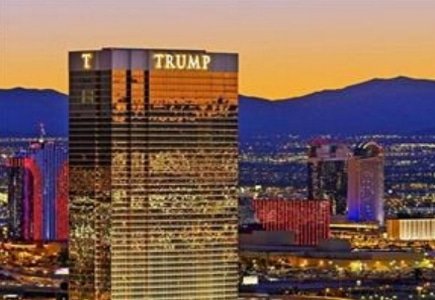 During the height of his presidential campaign, it looks like Donald Trump may be reentering the casino business in a joint venture with Las Vegas casino owner Phil Ruffin.
Trump and Ruffin currently own the high rise Trump Hotel on the Vegas Strip and they are exploring the possibility of building a casino to go along with it. The location would be the next major construction for the Strip.
Although it's early days, Ruffin anticipates progression over the course of the year. The Trump Organization would hold 50% ownership and according to The Wall Street Journal, Eric Trump, son of Donald Trump and head of the family's hotel business, said, "If he wanted to do [the casino], we would certainly do it. [Ruffin] is one of our closest friends. We're almost inseparable."
You can't discuss the possibility of Trump coming back to the gambling industry without taking a look back at his New Jersey casinos. The Trump Organization's Atlantic City casinos have suffered since Trump stepped out of the business. In fact, they went into "an utter state of disrepair", as Trump once said, while licensed to continue to operate using the Trump name. Trump Plaza closed its doors in 2014 while Trump Plaza was hardly the luxurious casino it once was.
If the US president thing doesn't work out at least Trump has the casino industry to fall back on.