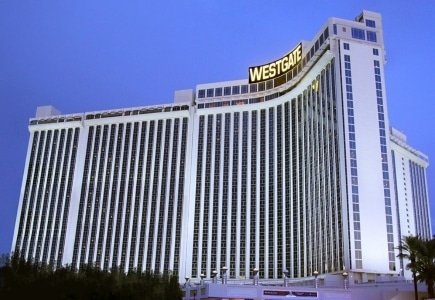 Elvis Presley Enterprises Inc has filed a lawsuit against the Westgate Las Vegas Resort and Casino to get back memorabilia including stage costumes, jewelry and even the King of Rock n Roll's high school yearbook.
The items were part of "The Graceland Presents Elvis" display at the casino. The exhibition was abruptly shut down this month after less than a year despite being the largest attraction displaying Elvis memorabilia aside from his home and museums at Graceland in Memphis, Tennessee.
Interestingly enough, Westgate is the site of the Las Vegas Hilton and The International, where Elvis took to the stage to perform hundreds of times. Additional items on display included the tablecloth that served as the contract to perform at the casino, which he signed, and the black suit he often wore during his initial performances at the casino.
The casino is holding the items because of a dispute with the exhibit operators, Exhibit A Circle LLC, related to a default on their 10-year lease agreement.
The company says that Westgate was guilty of the first contract violation; however they would not release any further details.
On Wednesday, Elvis's estate filed a lawsuit with the Clark County District Court in Las Vegas claiming that it was not allowed access to monitor the memorabilia via security camera and has asked the court to order Westgate to release the items.
While Westgate did not release additional public statements related to the dispute, Elvis Presley Enterprises understandably also avoided commenting on the legal action but it did say that Westgate is holding its property illegally.