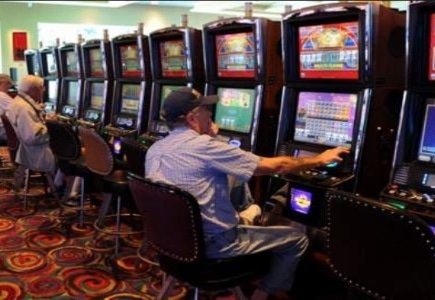 Since spinning on Slots can be so darned addictive, gambling regulators in the state of Massachusetts are preparing to introduce America's first system designed to give us the power to limit our Slot play in land based casinos.
Rewards card holders will have the option to set a budget with the "Play My Way" feature, which took $200,000 in state funding to develop.
At the end of May a test run will be launched at Plainridge Park, a slot parlor and harness racing track in Plainville.
"This has never been done in the United States before and it's never been done in any jurisdiction of the world where it's been successful," said Massachusetts Gaming Commission Chairman Stephen Crosby. So we've had to do this from top to bottom. That means everything from software design to marketing materials."
Should the test prove successful we could see this technology grace the gaming machines in other state casinos from MGM and Wynn as will become the requirement.
The new technology isn't a guaranteed success as the American Gaming Association has noted the ineffectiveness in other countries like Australia, Canada, Norway and Sweden. For example, the Canadian province of Nova Scotia pulled the plug on the system after almost 9 year due to the lack of use and sinking gambling revenue. Granted, Nova Scotia's rules for use were stricter requiring all Slot players to abide by set limits so Massachusetts' plan is to make Play My May a voluntary option for players.