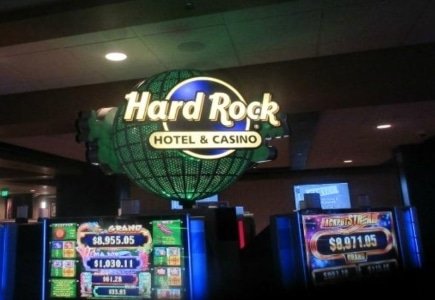 The Nevada Attorney General's office announced the arrest of 53-year-old Mark Thomas Georgantas at the Hard Rock Casino. Using several aliases, Georgantas ran a scam where he claimed to be able beat the house on games like Baccarat, Blackjack and Roulette and convinced two people to invest a total of $350,000 in the hopes of making money with the conman's supposed casino talents.

Georgantas communicated via email with the Journal indicating evidence that proved his innocence. He wrote, "Based on the damage this has done to me personally and the severity of the consequences I am being very thorough in preparing a solid response upfront to the AG in advance of this case moving forward."

During his encounters with the individuals that he scammed, he further bolstered his reputation flaunting George Clooney and Matt Damon as clients but when the victims approached him about their investments, he disappeared.

"My office is committed to ensuring that Nevadans are protected from unscrupulous investment schemes. I encourage Nevadans to be skeptical of investment offers that claim to guarantee profits, and to report any suspicious activity to my office," Attorney General Adam Laxalt said.

"I have made several bad decisions in my life some of which cost financially some my freedom," Georgantas said in his email comminucations. "But, mark my word, there is abolutely (sic), positively, ZERO intent to lie, cheat, deceive, or steal from anyone who seeks my assistance in ganing (sic)."

This isn't Georgantas' first rodeo as a law un-abiding citizen with previous involvement in credit card fraud. He's scheduled to appear in court in April to face charges of theft and securities fraud.

For more information check out the LVRJ article, "Alleged casino conman arrested in Las Vegas".