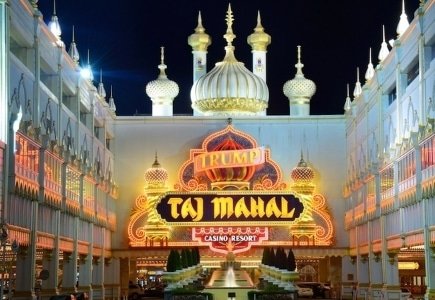 The late Harper Lee, a respected author who brought the world 'To Kill a Mockingbird' in 1960, was not a fan of Donald Trump's Taj Mahal Casino Atlantic City having referred to it "The worst punishment God can devise for this sinner is to make her spirit reside eternally at the Trump Taj Mahal in Atlantic City".
The recent discovery of a letter written to her friend, Doris Leapard, in 1990 reveals her disdain for the casino and if you've experienced the shabby conditions you may have agreed. The comment was among a series of 29 letters written by her own hand, each of which will be up for auction this week.
The Taj had been open for a matter of months but apparently Lee had seen enough.
Up for auction in separate lots, the bidding will start at $750 each of her letters but the one referencing Trump's Taj Mahal is already sparked a bidding war, likely because he's vying for the presidency in the US.
The auctioneer Nate D. Sanders Auctions, represented by Samuel Heller, provided CNBC with the following comment, "These letters offer fascinating insight into Harper Lee's life (and) her correspondence with her friends since she was notoriously known as a private person."
"The auction house is already thrilled with the reception the letters have received. Harper Lee letters are highly coveted by collectors especially after the release of her new book and her passing last month."
Harper Lee passed away in February 2016 in her home state of Alabama. The world would have been interested to read her poetic thoughts on Mr. Trump's presidential campaign. We already know what she thought of his casino, hell on earth.
The original article is available at
CNBC.com
.