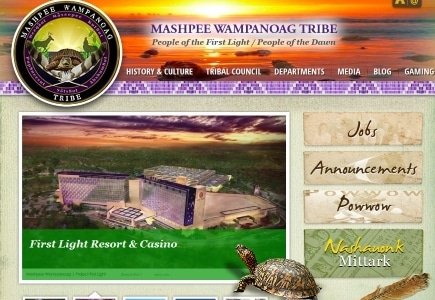 The Mashpee Wampanog Tribe, also known as the 'people of the first light' or 'the people of the dawn,' will be embarking on a new chapter this upcoming Tuesday, April 5th. In November of last year, the Massachusetts-based tribe announced its acquirement of land in both the cities of Mashpee, and Taunton. The tribe now owns a total of 151 acres in Taunton, and 171 acres in Mashpee.
Back in November, Mashpee Wampanoag Tribal Council Chairman, Cedric Cromwell, announced, "It's official. Our land has now been acquired by the federal government and placed in trust. It is now our land, protected forever, for our people today and for future generations."
With this land, the tribe hoped to begin economic development as a means of furthering their community, particularly in the areas of housing and education. Its plan was to develop the First Light Resort and Casino, just south of Boston.
What began as merely an idea will officially begin to take form Tuesday morning, as a kick off ceremony is scheduled to take place in Taunton, marking the site of the future casino, expected to open sometime in 2017. The plan for the estimated $1 billion project is quite elaborate, and is expected to consist of a casino, a variety of dining options, a waterpark, and three hotel towers. It serves as the third in a trio of resort developments currently taking place in the state of Massachusetts, with two others in Springfield, and in the Boston area, funded by MGM.