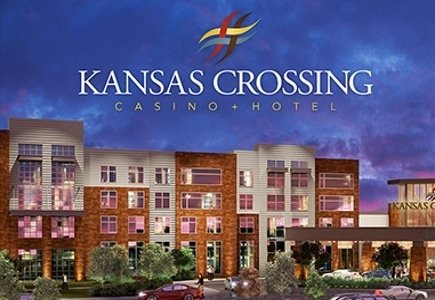 Development on the Kansas Crossing casino project in Kansas' Shawnee County, has been on hold since its competition, the Castle Rock Casino Resort proposal. The hope was for a judge to completely throw out the Kansas Crossing contract, despite the casino's hopes of opening this upcoming July.
In reaction to the lawsuit, Houston developer, Bruce Christenson, made the following statement: "Unfortunately, at this time, we are stopping construction on Kansas Crossing Casino and Hotel."
Christenson further added, "I am extremely disappointed for the people of Southeast Kansas, and hope to resolve this quickly."
Fast-forward nearly 7 months later, things appear to be looking up for the casino project. Despite a series of obstacles, it has just recently been announced that the construction has now received the green light once again. This comes after the news that a Shawnee County Judge actually ruled in favor of the casino.
Christenson, who has played a major role in the progress of the Kansas Crossing project, is pleased with the judge's recent decision, stating, "The court's decision is great news for the people of Pittsburg, Crawford County, and the region."
He also added, "It's certainly great news for the hundreds of people who will benefit from jobs during construction and the hundreds more who will benefit from permanent jobs once Kansas Crossing opens next year."
It is expected that over 600 positions for both employment and construction-related jobs will become available as the development continues. While this is good news, the opening date for the casino has now been pushed back until 2017, from its original summer 2016 date.