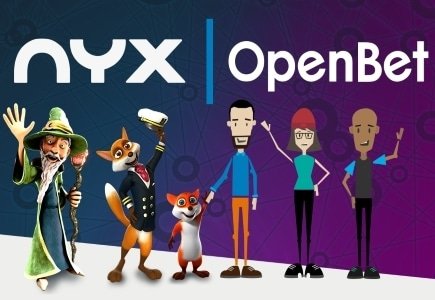 On April 4th, NYX Gaming Group Limited announced the acquisition of OpenBet for a £270 million consideration. As a result of the transaction, NYX will acquire 100% of OpenBet's issued and outstanding shares from Vitruvian Partners LLP.
The consideration, to be paid in cash and financing, includes OpenBet's third party debt of £95.4 million.
The acquisition will see a killer combination set to tackle the global market across all channels with competitive sports betting products and online gaming solutions.
NYX CEO Matt Davey said, "The acquisition of OpenBet by NYX completes the portfolio of industry leading products and services we offer to our customers. They are two highly complementary businesses with key strengths in regulated markets, technology services and gaming content. It positions NYX as the leading provider of B2B betting and gaming solutions on a global scale. We are looking forward to working with OpenBet and their customers to help them to deliver world class experiences to their players."
OpenBet CEO Jeremy Thompson-Hill added, "The joining of OpenBet and NYX is a natural union born out of synergies in product, the customer base and, importantly, culture. It will enable us to leverage our knowledge, strengths and resources to deliver our customers with best-in-class products and technologies across all verticals and channels."
The acquisition is further supported by William Hill, SkyBet and Paddy Power Betfair.
In addition to the takeover, NYX also just sold its European Poker Business, Ongame. The new owner "will take on all costs, customer contracts and development for the poker product" while NYX hangs on to a sizeable share along with distribution rights in North America. The sale took place on March 31, 2016 without public disclosure of the buyer.