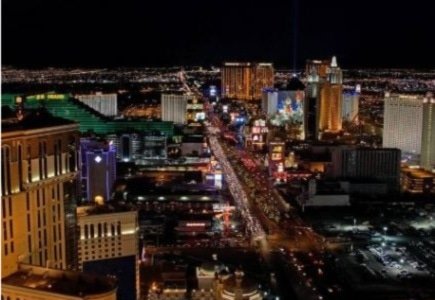 Chairman and CEO of Wynn Resorts, Steve Wynn, has just announced a new $1.5 billion project in which the plan is to completely revamp the golf course, originally purchased in 2000, that sits behind both the Wynn and Encore Resort towers on the Las Vegas Strip.
While the proposal has not yet received approval from the Wynn Resorts Ltd. board, Wynn's vision is to transform the golf course into 38-acre lagoon, which will sit alongside a casino, hotel featuring 1,000 rooms, in addition to dining and nightlife options.
For the time being, the project's future final product is being called, 'Wynn Paradise Park.' If all goes smoothly, and production is able to begin next year, Wynn Paradise Park could open as early as 2020. As of now, Wynn has an elaborate vision for the establishment, which is expected to incorporate white sand beaches enabling water skiing, paddle boarding, parasailing, and other water sports. Plus, visitors may very well be able to catch a fireworks show each night.
In a comment regarding the project, Wynn stated, "This really does reinvent Las Vegas. And I'm not a guy that does developer-speak very often — I let our projects talk for themselves."
Wynn further added, "The people are gonna be here. I don't give a damn if they put a nickel in a slot machine. I want them to pay my admission, I want them to stay in my rooms — I want them to drink my booze and eat our food."
This latest project announcement serves as just one that Wynn is currently dabbling in. A resort is currently being built in Macau, and there are plans in the works to build one just outside of Boston.