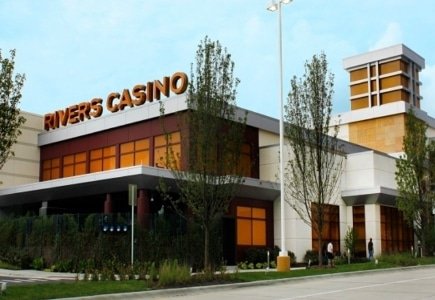 Rivers Casino, located in Des Plaines, Illinois, has recently made headlines regarding a possible affiliation with the mob. Opened in 2011, it has just had to shell out quite a large fine as a result. In fact, it paid out a total of $1.65 million, one of the largest gaming-related fines in recent history.
The payout comes as a result of an inquiry from the Illinois Gaming Board, regarding security and maintenance associations with notorious mob individuals. Speculation originated when it was discovered that the casino hired United Service Cos. to take on security and cleaning tasks.
This raised suspicion due to United's affiliation with Richard Simon, the company's owner. Simon, himself, has had a history of ties with the mob, including a friendship with Ben Stein. The casino was further questioned by the Better Government Association (BGA), as it is imperative that Illinois casinos have absolutely zero affiliation with organized crime.
According to Illinois' rules regarding gaming licenses, the gaming board can authorize a penalty for anything that "would discredit or tend to discredit the Illinois Gaming industry," and that includes "employing persons of notorious or unsavory reputation," which is precisely what Rivers has done.
It addition to potential mob connections, the gaming board also accused the casino of allowing its customers to enter cash giveaways, after the promotional period had already come to a close.
Last August, it was proposed that Rivers pay a $2 million fine, but the casino was able to negotiate to $1.65 million via settlement talks which took place in the beginning of 2016.
Spokesman for Rivers, Neil Bluhm, has made clear in a recent statement, that "United Services in no longer a vendor."
Chairman of the gaming board, Don Tracy, commented, "I think it was a fair settlement."
Tracy further added that Rivers remained "responsible about it, they didn't duck the issues, they started negotiating right away, they cooperated."