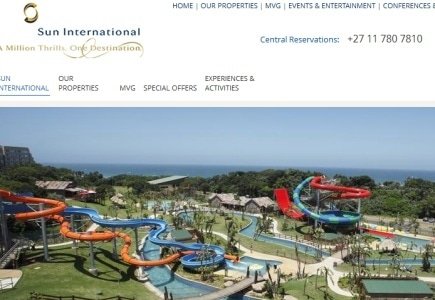 The largest supplier of gambling venues in South Africa, Sun International, has recently announced major news for its company. On Wednesday, April 6th, a statement was released, regarding the company's decision to retract its R9.5 billion action to take over Peermont Group.
Peermont acts as owner and operator for a total of 9 casino resorts, an independent casino, and three freehold hotels throughout South Africa & Botswana.
This recent announcement is not completely unexpected, however, as South Africa's Competition Commission suggested, back in December, that Sun International's acquisition of its rival be terminated.
The commission's recommendation was fueled by a concern that the takeover could potentially result in a casino monopoly in the country's most populated area.
Just two months later, in February, Sun International attempted to reach some kind of settlement with rival, Peermont, that would allow it to keep a resort in Tshwane on Menlyn Maine, despite the halt on its takeover. Previously, Peermont had denied Sun International's request for it to move its casino license.
According to a statement in Reuters Africa, Sun International spokesman, Michael Farr, commented "I can confirm that we informed the Tribunal that we have abandoned our intention to merge, and will not be taking any further steps to implement the merger."
Furthermore, the Competition Tribunal reported, "The parties informed the Tribunal at a pre-hearing that there was uncertainty as to whether the merger would go ahead and asked for the case to be removed from the roll."