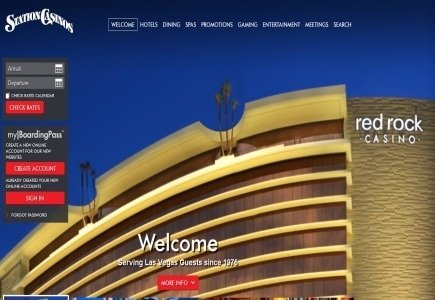 International Game Technology (IGT) is a software brand, regarded as the global leader in gaming. It strives to deliver only the most premium content to its consumers. Furthermore, it has established a renowned name for itself on over 100 countries worldwide. Last week, the company announced its newly reached agreement with Station Casinos LLC.
With the two collaborating, the goal is to amplify Station Casinos' IGT Advantage® casino management systems with cutting-edge gaming systems solutions and applications, in order to widen the possibilities in terms of marketing and communication on more than 19,000 slot machines that make up its Las Vegas properties.
Expected enhancements are to include IGT's Universal Game Adaptor, a video slot add-on device, which allows any game manufacturer to support Service Window functionality, without modifying how the game operates. In adapting this device, Station Casinos can provide its guests with and experience that incorporates real-time, tailored promotions via the IGT service window. The IGT service window makes it possible for casino management to communicate with players directly at the terminal in real-time, without interrupting play.
IGT Senior Vice President of Sales for North America, Nick Khin, commented, "This enterprise-wide deployment for IGT UGA and systems solutions at Station Casinos marks a significant milestone on our continued focus on providing the gaming industry's most advanced casino management systems."
Khin adds, "As Station Casinos continues to provide best-in-class entertainment offerings, we are pleased to have been selected to deliver innovative gaming systems solutions that will allow them to significantly enhance their overall guest experience."
Station Casino' Executive Vice President and Chief Financial Officer, Marc J. Falcone, stated "Our initial gaming systems partnership with IGT allowed us to customize one of their bonusing programs into Jumbo Jackpot ®, which quickly became a guest favorite. We are excited once again to be at the forefront of bonusing with IGT, as the new IGT Advantage ® applications will permit us to create customized guest incentives that can only be found at Station Casinos."