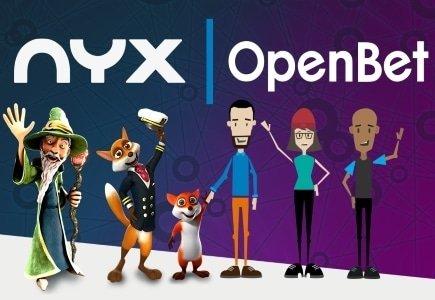 NYX Gaming Group, Leap Gaming, and 1x2gaming have partnered up, meaning an expanded level of virtual sports content for NYX customers. Talks of a possible integration began last year, and a contract was reached as of October of 2015. Available games have been added to the 1x2gaming Panorama infrastructure, before going live on the NYX Open Games Server (OGS).
Chief executive of Leap Gaming, Yariv Lissauer, commented, "We are thrilled to be able to deliver to NYX OGS via our partnership with 1X2. We are confident operators will relish our constantly evolving virtual sports suite and look forward to a fruitful and enjoyable collaboration with a significant number of partners."
Customers can look forward to an improved gaming experience, with enhanced customizing capabilities, and an easy-to-use interface. It has been adapted for both desktop and mobile play. The level of virtual sports content will expand to include popular titles like Virtual Football Pro, which is complete with 105,000 independent betting options per two minutes.
Kevin Reid, chief marketing officer of 1x2gaming, commented, "We are delighted to bring so many new and diverse titles to market on NYX OGS, with more to follow in the future. With this release, operators can easily get all of their virtual sports requirements for mobile and desktop, alongside top casino content, from just one provider," he explained.
Commercial Director of NYX Group, David Johnson, expressed his satisfaction on the matter, adding "NYX's industry best distribution network of real money wagering games and speed to market is certainly one of the key drivers for both our operator and supplier partners worldwide."